Happy Sunday & a Happy Father's Day to my Dad!!!
Linking up for the 2nd week of...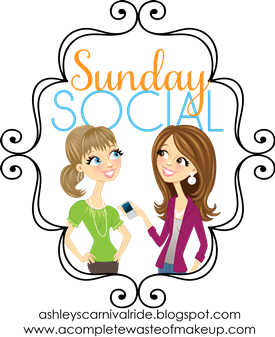 ...with
Ashley @
Ashley's Carnival Ride
&
Neely @
A Complete Waste of Makeup
Note: I am especially fond of this week's questions...I've mentioned in previous posts that my husband and I are VERY big movie buffs. We go to the movie theater all the time and own over 400 movies on DVD. So great job ladies on this week's topic - one of my favs! :)
So here are this week's questions:
"That thing, that moment, when you kiss someone and everything around you becomes hazy and the only thing in focus is you and this person and you realize that that person is the only person that you're supposed to kiss for the rest of your life, and for one moment you get this amazing gift and you want to laugh and you want to cry because you feel so lucky that you found it and so scared that that it will go away all at the same time."
Beginning quote from the movie:
"This is a story of boy meets girl, but you should know upfront, this is not a love story."
Ryan Gosling...hands down, no contest!
Alright, well that's it for this week's Sunday Social. Thanks for stopping over to read my answers to the 6 questions and hopefully you'll link up with us as well (don't forget to grab the button on their blogs). Thanks to
Ashley
&
Neely
for hosting!!